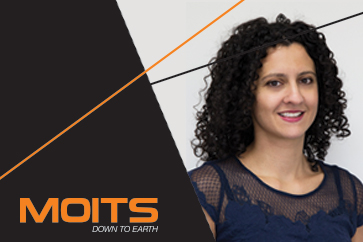 Moits are proud to announce a new addition to the senior team, Group Human Resources Manager Amy Singh.
Amy has degrees in business and labour law and industrial relations, coupled with 15 years' experience and success within the human resource space working with industry leaders such as the Australian Associated Press and the SBS.
Amy's responsibility will be to oversee all aspects of human resources at the Moits group including recruitment and onboarding, ER/IR advice, WHS, learning and development, management coaching and people and culture initiatives, all within the framework of the HR strategic plan for the Moits group.